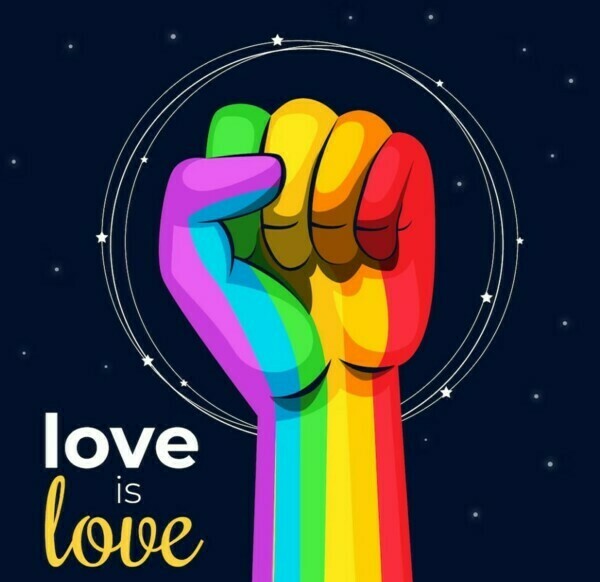 LGBTQ2+ in a nutshell.
LGBTQ2+ is the acronym for a diverse and vibrant community consisting of individuals who identify as lesbian, gay, bisexual transgender, queer/questioning, and two-spirit. The community has a rich history that can be traced back thousands of years that has strong roots to activism and resilience. Same-sex relationships and non-binary gender identities has been found in many cultures throughout history, although it wasn't until the 19th and 20th centuries when the modern LGBTQ2+ movement began taking shape.
LGBTQ2+ Chat Rooms:
Even though the community has made great strides in recent decades and became more mainstream, it's never a straight line to acceptance. There are still many communities and cultures adopted by countries that do not accept or see the legitimacy of LGBTQ2+ rights.
This is where online chat rooms become very valuable as an outlet for people who identify with the community but live in an area where its practice is outlawed and it's difficult to connect with people who understand the issues one encounters. It can be very isolating with many questions, chat rooms make it possible to connect to other like minded people who share the struggles and can give legitimate, honest and most importantly anonymous advice.
The ability to ask questions, get help and advice is paramount but more importantly in a chat room it's anonymous so there is no judgment or fear of persecution. It's also a very difficult topic to come out to family and friends about which is another reason why one would turn to anonymous chat rooms for help. No matter how isolated or alone you may feel, it's a guarantee that the issues you're facing have been faced and overcome before by people in the chat rooms, just ask!
The ability to connect directly to LGBTQ2+ people through an anonymous chat room provides a great resource for help if you're looking for answers to questions or even to get educated with facts. You can't believe almost anything you read on the internet nowadays, misinformation spreading like wildfire. There is no better way to get to the facts than to talk directly to a community member of a movement that is changing rapidly.
History:
There have been numerous struggles throughout history for the LGBTQ2+ community, none more so difficult than the Stonewall Riots in 1969. A series of protests that erupted in response to police raids at the Stonewall Inn in New York City. This single event was the turning point that began the modern LGBTQ2+} right movement and paved the way for future advocacy and activism. From June 28 to July 3, 1969, LGBT patrons of the Stonewall Inn and members of the local community took the unusual action of fighting back during a routine police raid at the bar.
The events during that six-day period are seen as a key turning point and a catalyst for explosive growth in a gay rights movement that began in the United States in 1950 with the founding of the Mattachine Society in Los Angeles. In the immediate aftermath, large numbers of groups formed around the country and thousands of people joined the movement.
Stonewall became the first LGBT site in the country to be listed on the National Register of Historic Places (1999) and named a National Historic Landmark (2000). The site was designated a New York City Landmark in 2015, a State Historic Site in 2016, and as part of Stonewall National Monument in 2016.
Aftermath of the Riots:
In the following decades, the LGBTQ2+ community continued to fight for their rights and recognition. This included fighting against discrimination in the workplace, housing, and healthcare, as well as advocating for marriage equality and the right to adopt children. Despite these advances, the LGBTQ2+ community still faces many challenges today. Transgender individuals, in particular, face high rates of violence and discrimination.
Struggles:
One of the key issues facing the LGBTQ2+ community today is discrimination in the workplace. Many LGBTQ2+ individuals report experiencing discrimination and harassment in their workplaces, including being denied promotions, being subjected to derogatory comments, and even being fired. This can have a significant impact on their mental health and overall wellbeing, as well as their ability to earn a living. Another important issue facing the LGBTQ2+ community is access to healthcare. Many LGBTQ2+ individuals report feeling uncomfortable seeking medical care, and some may even avoid seeking care altogether, due to fear of discrimination or judgment from healthcare providers. This can lead to serious health issues going untreated, which can have long-term consequences for their health and wellbeing.