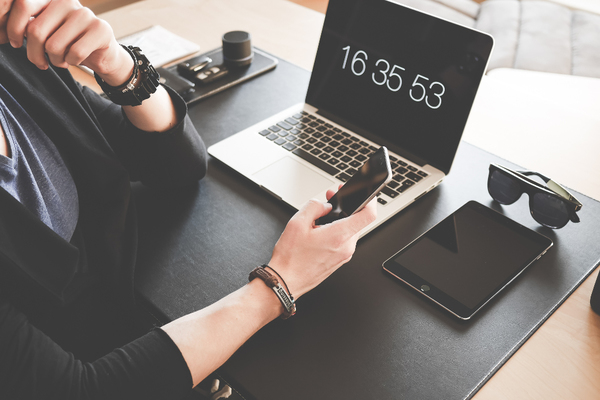 Most chatters today engage, interact, and communicate with their friends and family using smartphones. More than 75% of smartphone users communicate primarily through some form of text chat application. Hundreds of mobile chat apps, including adult chat apps such as ours, are available, allowing diverse groups of people to find the perfect app to suit their needs. Over the last decade, however, the capabilities of smartphones have evolved; not only can you text chat on your phone with people all over the world, but we can cam chat or video conference as well, and we've taken the next logical step and brought webcam chat to our mobile chat software.
At the forefront of the mobile chat revolution are chat room opportunities to suit anyone's needs, wants or tastes. Video chat privately or in groups. Chat anonymously and securely, knowing you have complete privacy protection with our mobile chat's top safety features. Choose from hundreds of chat rooms and reach out to real users who have similar interests. Mobile chat apps are available worldwide and support most languages. You can share other messenger IDs, and hundreds of active users all over the world are available for instant chat.
Share ideas and dreams, make new friends, or connect with old acquaintances. When you take a moment to explore the endless possibilities available at the touch of a button, you'll be glad you found our chat software and got in touch with strangers and friends, both new and old, all over the world. Today's mobile chat rooms are so accessible, containing so many people from so many places, that there's practically no limit to what you can do. Expose yourself to new ideas and new people as you browse through our mobile chat rooms, or even check out our unofficial chat rooms, created by users just like you.
Over the years, many chat rooms were limited to web-based software that needed constant attention to maintain stability for chat room users. Java, Flash, and other third-party software options limited the evolution of the chat room platform. With safety, security, and compatibility leading the way for better chatting experiences, new chat software made it possible to take mobile chatting everywhere. Today's mobile chat doesn't require plugins, and standalone software makes it simple and easy to chat with anyone in the world. Often it requires no downloads or third-party software without plugins to converse. Within seconds you can experience private or group chat rooms that load directly from your browser. For everyday chatters, looking for people who share their interests, with no installation software you can have immediate compatibility. For people who want to own room topics and room administrators, the mobile chat revolution allows chat room security without lagging interference from Java or Flash.
Webcams, microphone features, and your imagination will allow your next mobile chat experience an all-access interactive media extravaganza. New smartphone technology is fully interactive, and chat software makes standalone solutions that you can take on the go. Mobile chat isn't limited to smartphones, however. Tablets, laptops, and desktops can share on the same servers and use the same software that puts you in contact with the world. Create your own private chat room you can moderate and manage, visit popular chat rooms -- engage in endless possibilities!
The mobile chat revolution is as close as the smartphone in your pocket. With any modern mobile device, you can text chat, voice chat, or video conference with an unlimited number of people within seconds. Join a community of thousands from all over the world and immerse yourself in the mobile chat experience we provide. Not only do our live chat, microphone and webcam support, and fully mobile compatible software ensure an extraordinary chat experience, but we've got chat rooms for any topic you can imagine as well. Our cutting-edge, completely secure chat technology makes it easy to find the right chat room and topic to suit your needs. Whether you're looking for anything from love to trivia games, or even custom user-created chat rooms, join us for the best experience you can find on your mobile phone. You won't be disappointed.