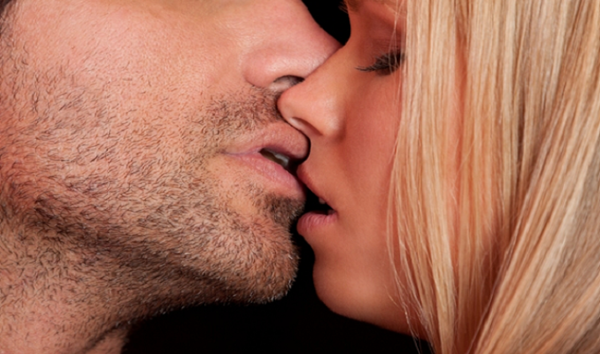 OnlineFreeChat.com is a free, no registration required chat network meant for everyone to enjoy with no hassles. You can come chat with us for any reason, whether just passing the time, looking to do a little online dating, seeking sexting, sex chat, or adult roleplay partners -- anything. Sometimes, though, it might seem difficult to get other people to engage with what you want.
For The Guys
This blog post was written primarily for men in particular. I see a lot of guys out there struggling to make headway in online dating, or attempting sexting and sex chat but not getting the responses that they hope for, or just entirely failing at their approach to getting womens' attention. Try some of this.
Don't Be a Dick
If you try to bully your way to getting attention, you will get all the wrong kind of attention. Trying to shout over other peoples' conversations, posting super insistent and frequent messages aggressively, or trying to shoot down the competition is a bad idea. People will see that you are a dick. Nobody likes that kind of behavior.
Don't Show Your Dick
I know you want to get straight to sex or sexting. She probably does too. Opening with a dick pic shows that you aren't willing to put in any kind of effort to get the sex chat you want. It shows that you are impatient, and maybe you don't have a thought in your head besides sending a dick pic, and therefore that you aren't a worthwhile conversation partner. Hang in there, and hold off on the dick pics until they are requested. Note: Let her ask for it! Offering it is going to seem desperate.
Be Sociable
If you want positive attention from people, to make this free chat experience a worthwhile one, you'll need to demonstrate to everyone that you are easy going and fun to talk to. Building a positive reputation will lead to others more readily engaging with you, because you aren't just some random visitor to the chat rooms. This means more potential dating, sexting, sex chat, or roleplay for you. Seeming like a nice person goes a long way.
Demonstrate Intelligence
To get the kind of attention you want, resulting in gaining interesting sexting partners or dates, you need to demonstrate intelligence. A little bit of wit can go a long way. Being informed about current events, history, and science can be very attractive, because it means you are equipped to make insightful comments. Engaging someone's mind is a surer way to turn them on and not just get what you want in the short term, but have a more fulfilling experience overall.
Be Patient
Patience is key if you want to succeed at online dating or even sexting in a free chat environment. Patience is an important virtue, and demonstrating patience signals to others that you might be worth talking to. Anything less demonstrates that you bring nothing to the table that they want. If you are mass messaging people with things like "send nudes," demonstrating that you aren't patient enough to type more than two words, and expect immediate satisfaction, why would they give it to you?
Conversation is a Two Way Street
I see a lot of guys in chat rooms mass messaging every woman they can. "Send nudes." "Give pics." "Show pussy." These come across as angry demands from petulant idiots having tantrums. If you do this, at best, the girls you are messaging are going to assume that you want nothing more than to get off and are desperately seeking any kind of attention you can get, but are not willing to put in the work to satisfy her. Conversation is a two way street. You've got to have an actual conversation. Get to know what she likes instead of trying to force a dick pic on her and expecting her to send pictures of her anatomy immediately in response.
For Women
The most important tip I can give for women is this: Probably none of the men who come to you seeking any kind of online dating, sexting, or roleplay, have read any of this. As usual, you'll be left to bear the brunt of the responsibility for making it work. That's not to say it's not worth it, though. Stick with it, and you can get what you want, too. Just watch out for those desperate guys who want all of your time and offer nothing in return. Remember what you're worth!
Fortunately, we have chat rooms for lesbian and bisexual women as well. You can always change teams!