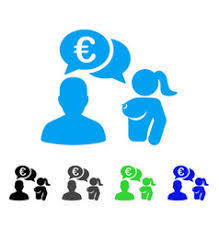 It's a common question, what sites are best for adult chat and how do I know if a certain free adult chat rooms are best for me? First you need to determine exactly what it is you're looking for. You have to know what you want in order to go out and get it, otherwise you're going to waste time and potentially make bad decisions, some of which might have consequences.
So ask yourself what you're looking to get out of an online chat for adults? Are you looking something text based, video chat, talk to random strangers? There are many different ways to approach online live chat, here is how I'd break it down:
Content - Are you looking for clean free adult chat or sex chat?
Type of chat - Do you want to use standard text chat, cam chat, mobile chat?
Environment - Is it in your best interest to talk to strangers in a random chat, or see a list of users in a chat room and choose ones more appealing to you, this is called a community chat.
Location - Does it matter if you're talking to people anywhere in the world? Or maybe you're best suited with local chat?
If you can answer the above, then it's relatively easy to narrow down the kind of adult chat rooms that you're looking for. There are many types of adult chat room to choose from so you should be good regardless of what you're looking for, but here are some helpful tips to make sure you're choosing chat room of the highest quality.
No registration chat
It's frustrating to have to take time to register, nearly all of us don't want to do it, at first at least. Pick a site that lets you access the chat rooms as a Guest. You don't want to waste your time signing up on a dead website. A lot of adult chat rooms which require sign up can be empty, because this industry in general demands anonymity, so most people prefer no sign up chat. If you're able to login as a guest, experience the rooms and verify they're active and worth it, you should sign up on your second the third visit.
Chat System
There are certain chat systems that you should avoid, random chatting/roulette styled chat rooms are not a reliable or safe place to chat. If the chat room doesn't have a global adult chat room with the ability to interact with the entire population of chatters, then it's likely you'll be talking to a smart bot, artificial intelligence that can be very convincing but just a robot responding with specific keywords you trigger and a list of predefined questions. Even random video chat sites have video streams of fake people. You should chat in adult community chat rooms which have a user list and a main chat room are where people are talking, exchanging pics and interacting.
Chat Content
Take a minute to observe the content of the free adult chat, chat rooms that are plastered with the same messages over and over are typically of a low quality that do not enforce spam protections. If you see the same females spamming the same messages over and over to add their Skype or SnapChat for a free or paid cam show or click their link and go to a website, then the chat room is most likely full of scammers and your time will likely be wasted as you're approached constantly by fake chatters, more bots.