So you now have your very own chat room! (Or do you? If not, you should! But how do you get users into it? Don't worry, because we've compiled some ideas that may be useful to you. Here are 6 tips on how to get users into your chat room.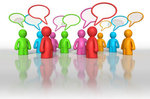 OnlineFreeChat.com has chat rooms for all sorts of interests. We've got rooms for sex chat that anyone can use, for lesbian, gay, bisexual, and transgender people to congregate in, and rooms for adults to chat about any kind of topics, whether sexual or not. These are all free chats, with no registration required (though it does confer some benefits and is also free). But how do you make sure your free online chat experience is also a safe one? Check out this article to see what you can do.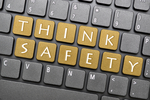 OnlineFreeChat.com is a free, no registration required chat network meant for everyone to enjoy with no hassles. You can come chat with us for any reason, whether just passing the time, looking to do a little online dating, seeking sexting, sex chat, or adult roleplay partners -- anything. Sometimes, though, it might seem difficult to get other people to engage with what you want. We have some tips and things for you to think about in order to have better luck getting the kind of results you want.